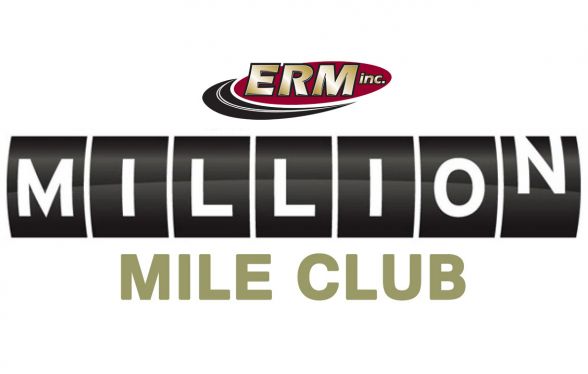 Earl R. Martin, Inc. has a long standing tradition of great drivers! For over 50 years our driver force has continued to grow and we have been blessed with employees who exhibit a strong work ethic, loyalty, and a dedication to doing the job right and doing it safely.
This year we would like to recognize a new member of our exclusive Million Mile Club.
Earl "Super" Sauder
Earl began working for ERM in 1990. During his 26 year tenure, Earl has been involved in many facets of the company. He has spent time pulling a dump trailer, petroleum trailer, and a propane trailer, and even spent time in the dispatcher's chair, earning him the moniker of "Super",
Congratulations "Super", on 1,001,386 safe driving miles! We appreciate the job you do and wish you much success as you chase down the 2 million mark.
Mr. Sauder joins the following list of Million Mile Club drivers, also recognized for their safe driving achievements:

4 Million Miles

3 Million Miles

2 Million Miles

1 Million Miles

Earl Martin, Sr.

Lloyd Brubaker

Clayton Martin

Sanford Martin

Cliff Nolt

Chester Hurst

Leon Hurst

Harold Burkholder

Glenn Shirk

Kurt Zimmerman

Marvin Hurst

Joel Heistand

Lester Martin

Sylvan Gehman

Ed Weaver