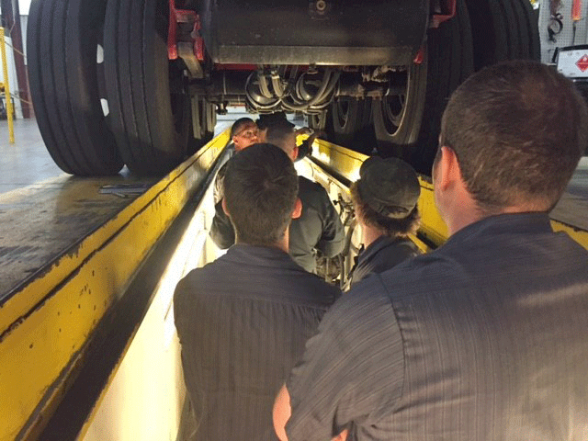 On Wednesday, April 27th, 2016, Earl R. Martin, Inc. had the opportunity to send 3 of their mechanics to a DOT Level 1 training program conducted by the PMTA and hosted by Lester R. Summers, Inc. of Ephrata.

Kevin Stewart, Safety Director of PMTA, and Greg Fischer, PA Department of Transportation Law Enforcement, conducted a Department of Transportation (DOT) truck inspection. Utilizing the "the pit" at Summers' truck shop, attendees were able to go under the truck and see firsthand what an enforcement officer is looking for. Additionally, this training gave each mechanic a better understanding of the Out-of-Service criteria which enables them to have a more systematic approach to preventive maintenance procedures and a better assessment of necessary repairs.

Taylor Fox, Austin Coblentz, and Tyler Martin, attended the session. We appreciate their participation and look forward to their continued growth at ERM, Inc.